Marquees Tipis Tents
Marquees, Tipis, Tents provides outdoor camping, glamping, events and equipment hire in Devon. Delivery direct to your venue.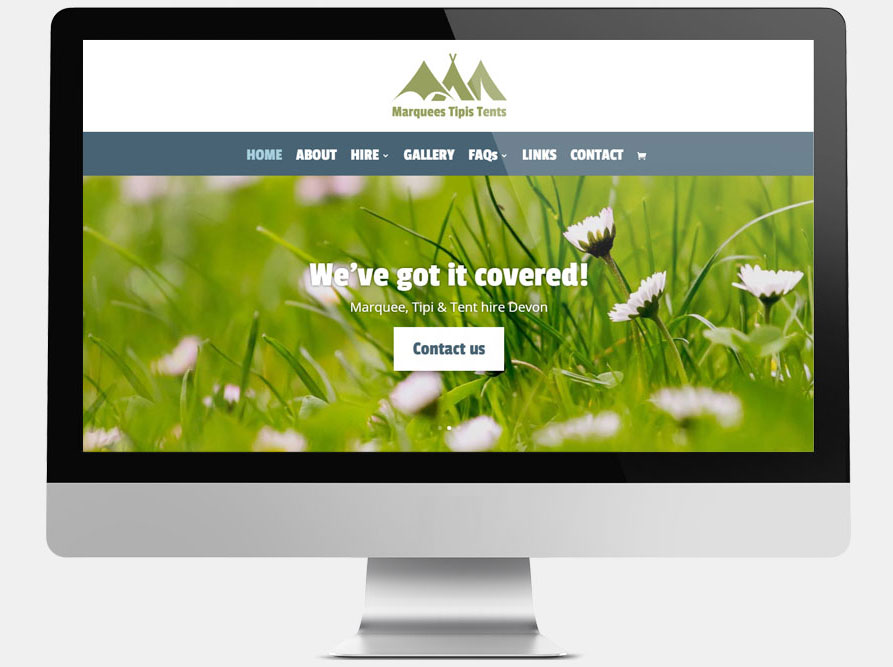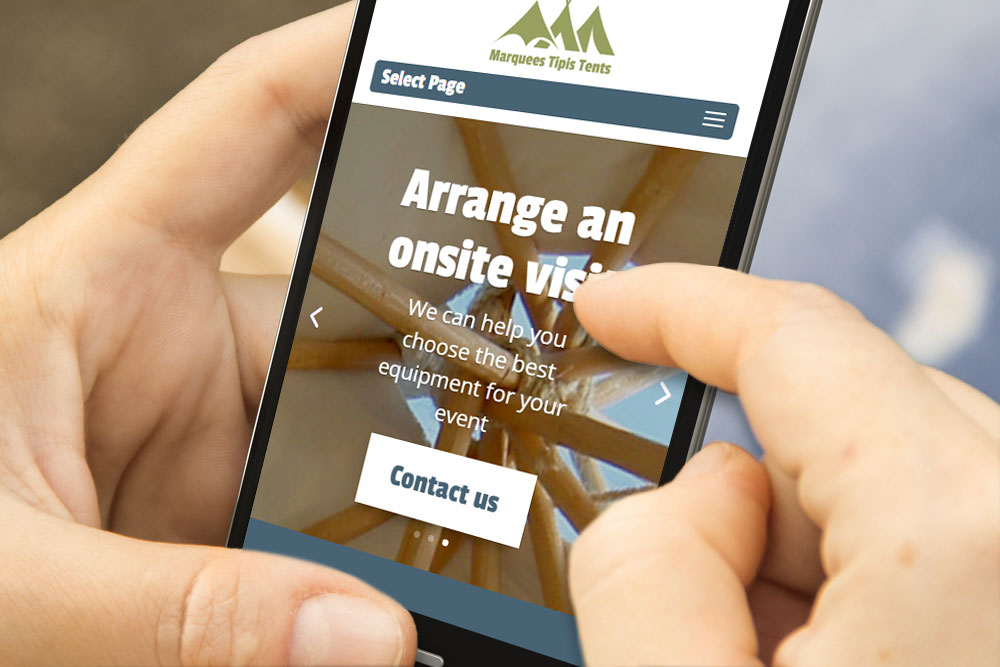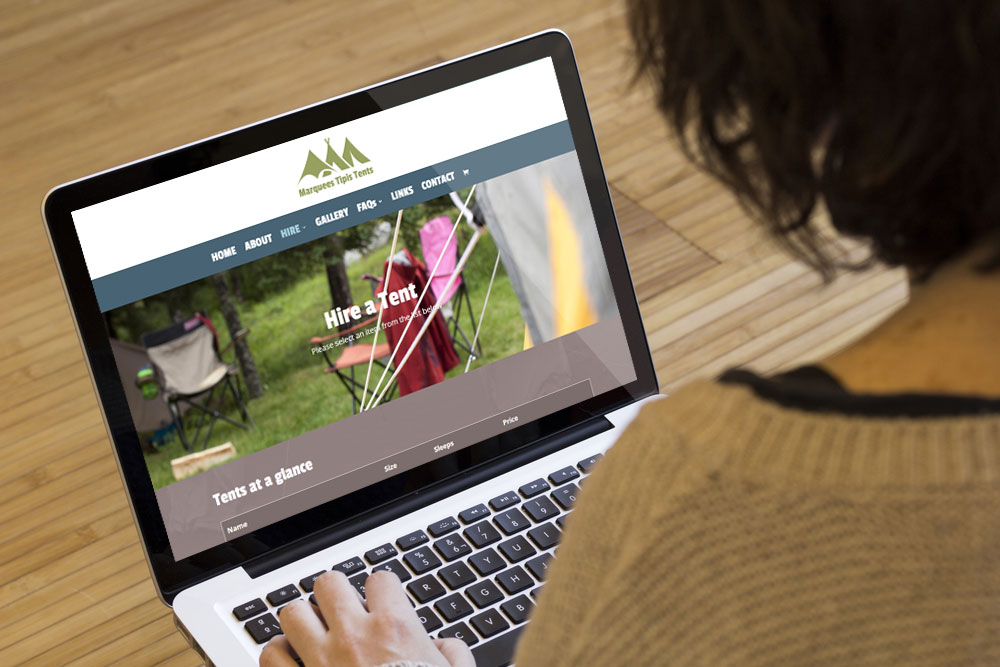 Applied Services
Requirements
'Marquees Tipis Tents' required design, branding and a new e-commerce website to promote their new hire services direct to the public. A fresh new logo and bold, full page responsive design was required to provide availability and hire details as well as product add-ons, variable rates, vouchers and postcode based delivery charges.
The new WordPress site offers visitors a great user experience, with vibrant product images and lots of details to ensure the best booking for their event. Users may also choose from a range of available ad-on products, such as chairs, tables, lighting and floor coverings.
Utilising the WordPress Woo e-commerce system, the site provides visitors with product availability, hire rates, itemised add-on prices, deposit payments and product galleries. Rates are calculated daily, with discounts for longer booking durations. As specified, custom delivery charges are distance based.
Approach
To ensure that running the site would be as straightforward as possible, we provided CMS training to allow our client to administrate and run their website autonomously. This fully expandable site allows the addition of further product ranges, updating of content and management of all orders and client details. As always, our excellent hosting and ongoing support package, along with quality SEO, ensures that the final result exceeds the brief.
Review
Website Development created me a professional and really easy to use website. It was an absolute pleasure to work with them on this project. They were so efficient considering it was nearly Christmas and that I gave them a few challenges with the setting up of a deposit payments and online booking system. But as usual they took on the challenge, got on with it and it turned out so much better than I could have imagined. I have a lot of confidence in them. A really special thanks to Dee for his enthusiasm and going the extra mile with detail on this project. As this is my second website built by Website Development, and as I have already experienced over six years of fantastic after sale/launch service from them, I knew I was going to get a good website.