Project Management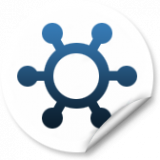 DSDM Corporate Member - Agile Development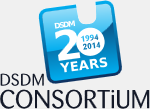 DSDM (Dynamic Systems Development Method) is a robust Agile project management and delivery framework that delivers the right solution at the right time.
DSDM has been for many years the leading, proven Agile approach, providing governance and rigour along with the agility and flexibility demanded by organisations today. The approach is the culmination of practitioners' experience drawn from a wide range of public and private sector projects over nearly two decades.
The DSDM Philosophy is that any project must be aligned to clearly defined strategic goals and focus upon early delivery of real benefits to the business. DSDM is vendor-independent, covers the entire lifecycle of a project and provides best practice guidance for on time, in budget delivery of projects – with proven scalability to address projects of all sizes and for any business sector.
If you would like to find out more about this project management system, then please visit the DSDM website.
Crown Commercial Services - Trusted Developer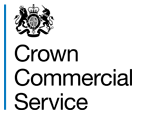 The Crown Commercial Service (CCS) is an executive agency and trading fund of the Cabinet Office of the UK Government. The CCS is responsible for improving government commercial and procurement activity and ensures that registered suppliers meet strict quality requirements.
Projects in Project Management