Website and CRM integration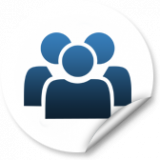 Increasingly, clients are seeking to capture enquiries generated from the web directly into their CRM [Customer Relationship Management] solutions. Linking technologies in this way gives an instant connection to your sales team and adds visibility to your leads. It avoids the need to collate various spreadsheets, emails, and databases, stores all leads centrally, avoids the need for re-typing and makes them accessible from anywhere.
The most popular CRM solutions are Salesforce, Microsoft Dynamics, ACT! and also the Open Source options SugarCRM and sQcrm. CiviCRM continues to be a popular choice due to its tight integration with the Drupal framework.
We have experience in web-CRM integration and can help either as an extension to an existing site / application, or by incorprating this feature in a new project.
Projects in Website and CRM integration