Search Engine Optimisation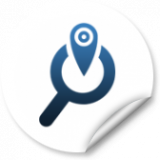 Your site is no good if nobody can find it, that's why we optimise our sites by default - we wouldn't think of building a site that search engines couldn't find. We also provide Google Analytics with every site we build (you can check we're doing our job properly) which gives you valuable information about your site's traffic.
As well as Optimising your site, we can also take care of your PPC (Pay per click) campaigns - Google AdWords is our favourite - to make sure that you're only buying relevant traffic. Excellent CTR (click-through rates) means that the cost of each visitor is as low as possible.
Projects in Search Engine Optimisation