Drupal Development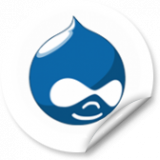 We create a lot of Content Managed sites, clients love them because they pay one price and they can then add as much, or as little content as they wish. We supply the site design and the CMS (we usually populate the basic pages), you supply the rest - add pages, blog entries, images, Twitter feeds - you name it, we can supply it.
As lead developers on more than 60 successful Drupal projects, we have an in-house team of specialists, focussing purely on the Drupal framework. We are corporate members of the Drupal Association and support our local burgeoning User Group. Working with Drupal since version 5 we now have an innovative partnership/coaching plan for clients.
Drupal Migrate Module
We are able to migrate content from earlier versions of Drupal into newly built Drupal websites. In addition, we have experience of migrating data from Wordpress, Joomla, Textpattern and other CMS systems.
Drupal LDAP Integration
We also have commercial experience integrating our Drupal-built websites with Microsoft Active Directory server using Drupal's contributed LDAP modules.
Drupal Association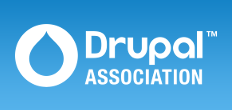 Since 2011, we have been members of The Drupal Association, which is dedicated to helping the open-source Drupal CMS project flourish.
The Association helps the Drupal community with funding, infrastructure, education, promotion, distribution and online collaboration at Drupal.org.
Projects in Drupal Development