Great Gutton Farm
Great Gutton is a charming Grade II* listed Devonshire Farmhouse set in 21 acres of rolling countryside, offering dog friendly, self catering cottages in the heart of rural Devon.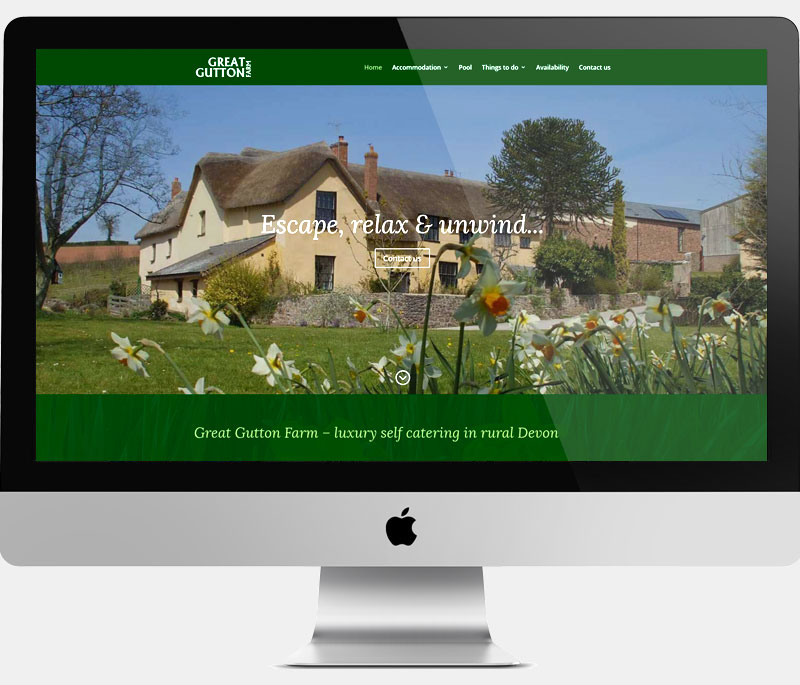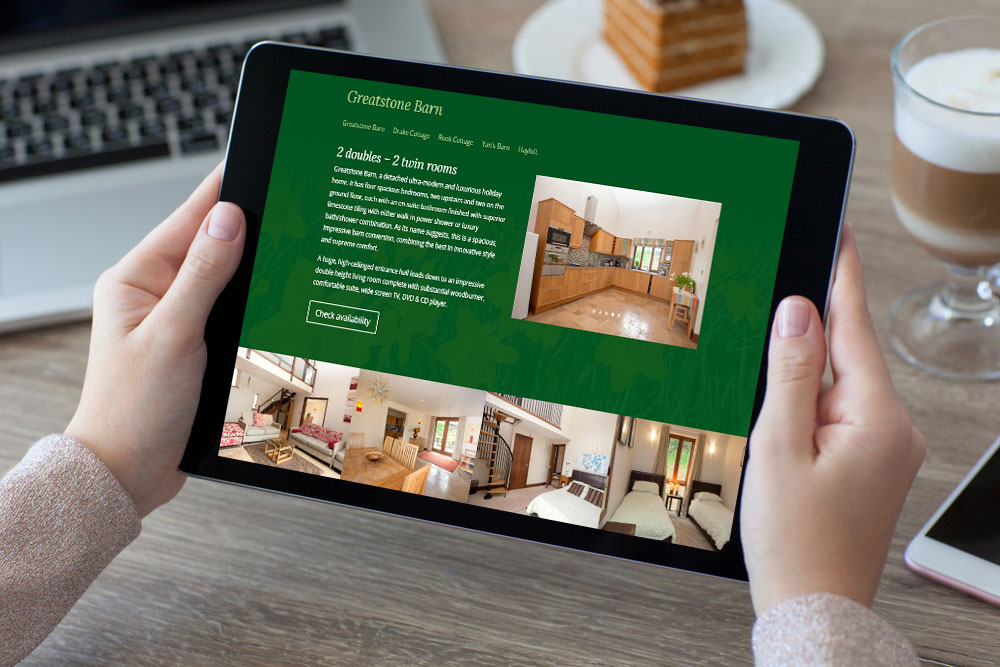 Applied Services
Requirement
Great Gutton were struggling to maintain their aging website, which was starting to show it's age and hamper regular updating.
The brief called for a fresh approach with a stylish new site, built on a modern, responsive CMS. We were keen to offer Great Gutton a really great site for their budget, that would help to showcase their beautiful rural retreat and facilities. A key consideration was a client friendly interface to update dwellings and facilities and an intuitive, cost effective method for providing availability and pricing information.
Approach
Based on the perennially popular WordPress content management system the new site offers a flexible and responsive layout with a comprehensive set of client editing tools.
As always, we took care of everything necessary to launch the site, including design, SEO and hosting as well as making the best possible use of any available media. Advice and website training were provided to enable the client to make their own ongoing updates.
Integration of an adaptable calendar module takes care of booking and availability requirements.
I am a numpty when it comes to technology. Dee however is the Jedi Master and has been brilliant in interpreting my ideas and creating the website of my dreams. Kept me focused, remained patient through out and delivered on time, bang on the budget and still with a smile on his face. Great Gutton Farm is back in the building! Thank you Thank you Thank you

Suzi Morgan